Autoclave Carbon Fiber Machine (also called autoclave carbon fiber, industrial autoclave for carbon fiber) is a large pressure vessel with an integral heating system. Autoclave carbon fiber machine is one of the effective and most applicable equipment for composite production.
Specification of Autoclave Carbon Fiber Machine
Using Diameter: 2000mm
Using Length: 4000mm
Thickness: 14mm
Working Pressure: 90PSI
Working Temperature: 325℉
Material: SA 516 Gr 70
Medium: Compressed Air
Door Operating Way: Automatic Side Opening
Application: Carbon Fiber Panel
Design Code: ASME Standard
Superiority Of The Control System
Simple operation: one-button automatic process control
System control reliability: using high quality, high performance control components
Advanced curing control concept: single equipment and multiple equipment control
Big data collection: realize data collection, storage, printing, comprehensive report
Automatic quality analysis: with fluid mechanics software, can help users to carry out simulation analysis
Multi-language operation interface: Allows to switch interface language at any time
System scalability: easy for users to develop in the future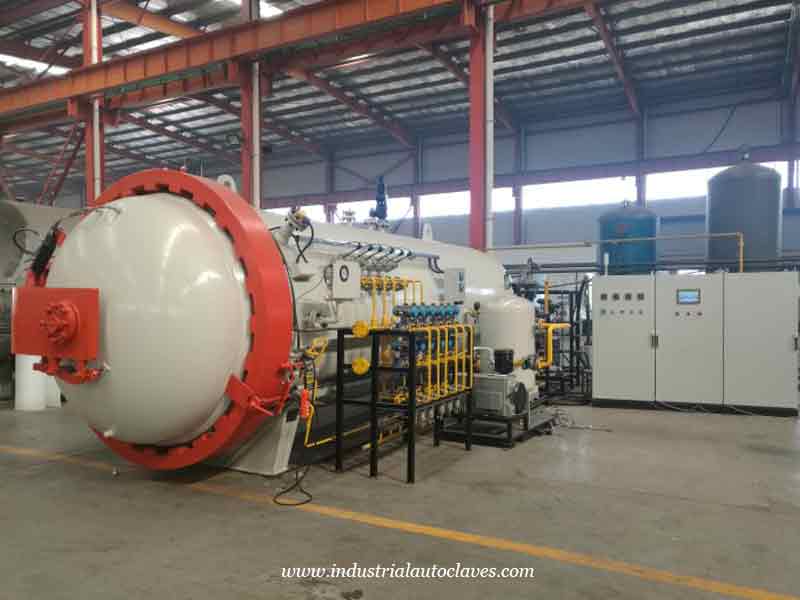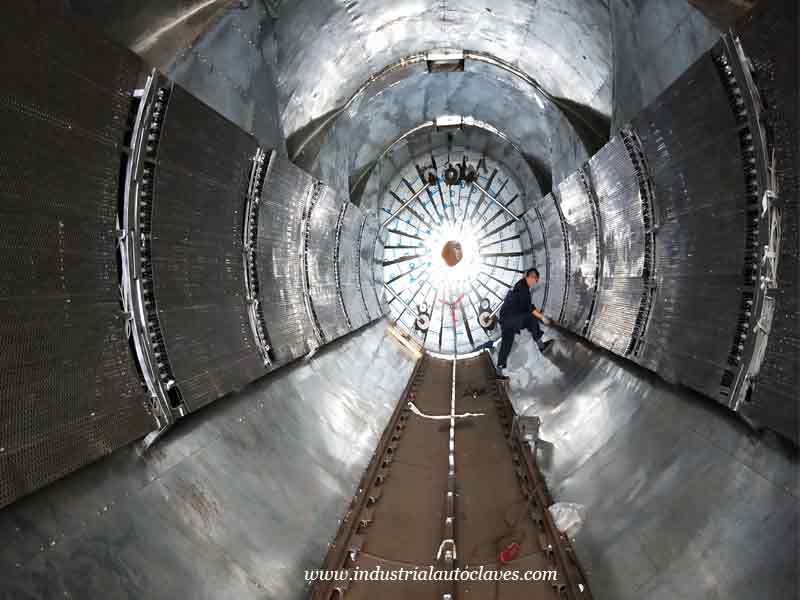 Safety And Reliability
Carbon fiber autoclave machine is provided with a safety valve. Under the normal working pressure of the autoclave carbon fiber, the sealing state is maintained. When the pressure in the tank exceeds the opening pressure of the safety valve, the gas is automatically opened to discharge the gas, and when the pressure drops to a prescribed value, the valve is automatically closed. Keep it working properly to protect the tank.
The pressure of the autoclave is automatically controlled. When the pressure in the tank reaches the set value, the restart regulating valve is automatically closed; When a certain value is exceeded, the exhaust regulating valve automatically opens the exhaust to the set pressure value.
The autoclave is equipped with overpressure and overtemperature sound and light alarm.
Set the safety device, check the pressure of the tank pressure before opening the door to prevent the residual pressure from hurting people.
Our company mainly produces pressure vessels like industrial Autoclave, storage tank, gas tank, fuel tank, double wall tank, vulcanizing tank. Dished heads like all kinds of tank heads, nuclear power dish head, all kinds of cone and shell.
About STRENGTH Equipments
Taian STRENGTH Equipments Co., Ltd is the professional pressure vessel designer, manufacturer and exporter dedicated in supplying finest quality industrial autoclave, storage tank and dish head products and solutions to worldwide customer over 20 years. We have over 80 talented research and development experts, 2 million square meters manufacturing factory and more than 50 sets large-scale manufacturing machines.  Our annual industrial autoclave and storage tank output can reach over 300 sets, dished head output can reach over 3000 sets.
STRENGTH Equipments is not only manufacturing high quality industrial autoclaves, storage tanks and dished ends but also providing custom product design, fabrication and after-sale service.  ODM, OEM are also available. If you have any questions or inquiries,  please fill and submit the following form, we will reply as soon as possible.