Autoclave for composite material, also called composite autoclave,  is one of the our hot sale industrial autoclave products. The autoclave for composite material is mainly used for the pouring of epoxy resin. After the epoxy resin enters the equipment, the stirring, degassing, electronic scale measurement, final mixing degassing, pouring, and solidification are all carried out under vacuum, and no gas is incorporated during the entire pouring process. Therefore, the degassing of the medium in the autoclave for composite material is sufficient, fast, and free of pores, which is beneficial to product performance and appearance quality.
Our Guangdong regular customer buy back 2 sets autoclave for composite material to achieve the volume production. The autoclave for composite material is in production at present and it will be delivered by the end of March.
Specifications of Autoclave for Composite Autoclave
Inner dimension of composite autoclave: φ2400×3000mm

Maximum working pressure: 0.6 mPa

Maximum working temperature: 130℃

External surface temperature of composite autoclave: environment temperature +20℃

Door operating way: manual cantilever side opening

Material: Q345R

Manufacturing standard: Chinese standard
Accessories of autoclave for composite material
①6 sets of lighting observation hole device DN200
②12 pcs flanged connection vacuum port DN50
③1 set of manual operating swing mechanism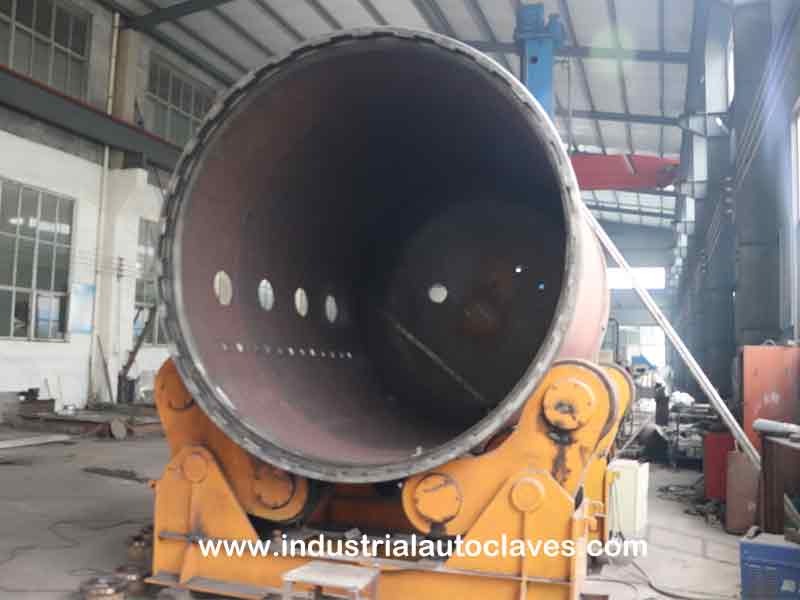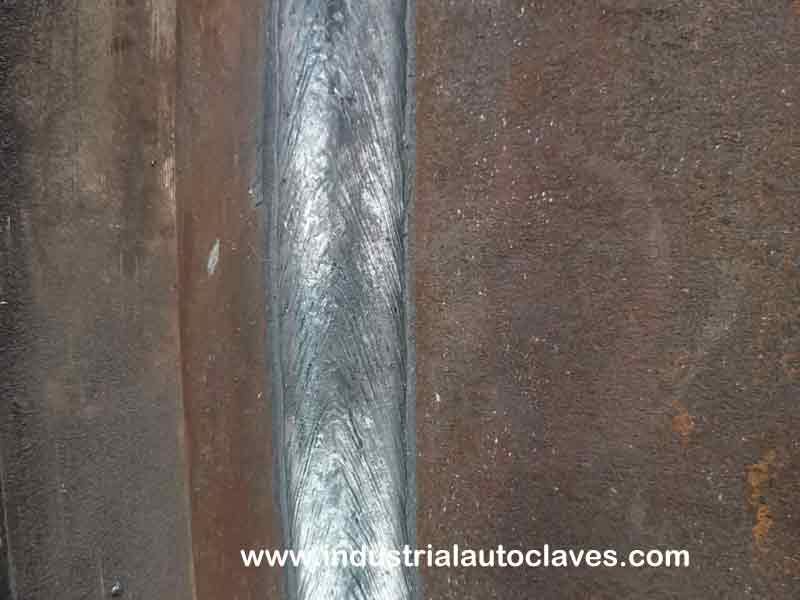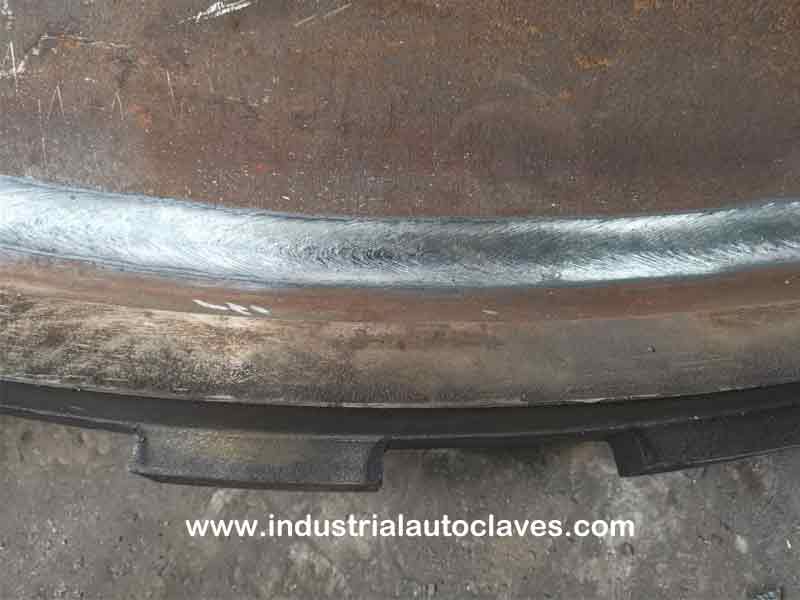 In the production process of the composite autoclave, the shell and the dished head of the composite autoclave are welded by automatic submerged arc welding, the welding quality is good, the weld joint is beautiful, the welding efficiency is improved, and the manufacturing cycle is greatly shortened.
100% non-destructive testing of the butt joints of the autoclave for composite material ring and the shell, the toothed flange and the spherical head is carried out to ensure the welding quality, and the pass rate of the one-time welding is over 98%.
The door of autoclave for composite material is equipped with a safety interlock device. When the door is opened quickly to reach the predetermined closed position, the pressure can be boosted. When the internal pressure of the composite autoclave is completely released, the quick opening door can be opened, which fully compliance with the requirements of Section 3.2.16 of TSG 21-2016 《Safety Technical Supervision Regulations for Stationary Pressure Vessels》, which is ensured the safety of the entire autoclave for composite material.
Application of Autoclave for Composite Material
The autoclave for composite material is suitable for vacuum degassing, combination and casting production of bisphenol a epoxy resin, purple ring outdoor epoxy resin, polyurethane and other polymer materials. It is widely used in dry transformers and dry current mutual inductance. Epoxy resin casting, dry voltage transformers, dry bushings, high voltage switch insulators, arc suppression coils and other electrical products.
About STRENGTH Equipments
Taian STRENGTH Equipments Co., Ltd is the professional pressure vessel designer, manufacturer and exporter dedicated in supplying finest quality industrial autoclave, storage tank and dish head products and solutions to worldwide customer over 20 years. We have over 80 talented research and development experts, 2 million square meters manufacturing factory and more than 50 sets large-scale manufacturing machines.  Our annual industrial autoclave and storage tank output can reach over 300 sets, dished head output can reach over 3000 sets.
STRENGTH Equipments is not only manufacturing high quality industrial autoclaves, storage tanks and dished ends but also providing custom product design, fabrication and after-sale service.  ODM, OEM are also available. If you have any questions or inquiries,  please fill and submit the following form, we will reply as soon as possible.