Laminated Glass Production(also called glass autoclave or glass laminating autoclave)is widely used in a variety of safety laminated glass from windshield of small cars to large buildings. Strength Equipments glass autoclave realizes the thermal process of pressurization and heating of the glass production process through the automatic control system, so that the laminated glass can meet the industrial glass safety requirements.
Canada customer sent an inquiry for laminated glass production. According to their glass size and other process requirements, our pressure vessel engineers designed technical proposal and quotations for laminated glass production. The customer expressed interest, meanwhile, we discussed the heating method and the way of opening the door. The customer was very satisfied with our plan and then signed contract with us.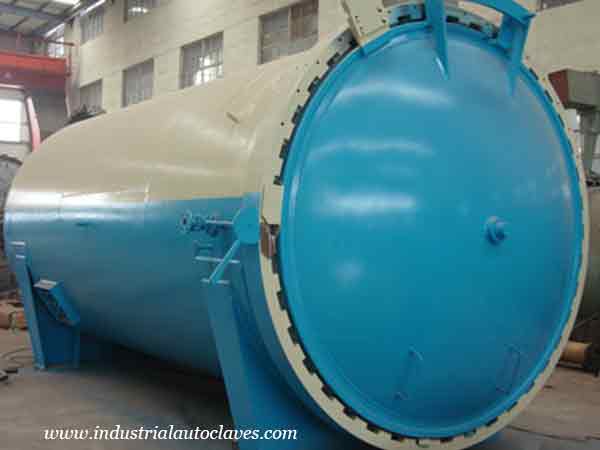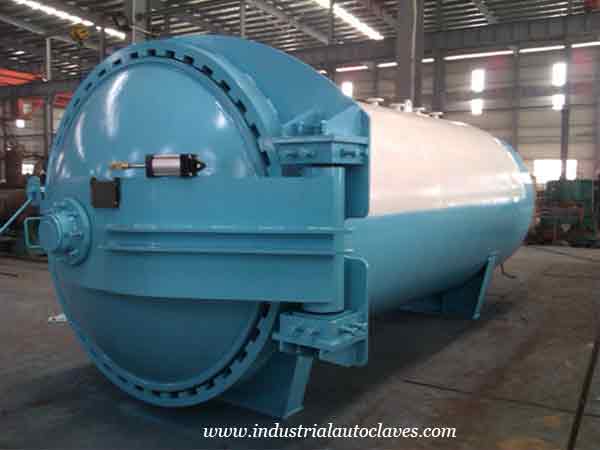 Specification of Laminated Glass Production
Using Diameter: 1500 mm
Using Length: 2000 mm
Working Pressure: 1.3mpa
Working Temperature: 150℃
Thickness: 14mm
Medium: Compressed Air
Door Operating Way: Automatic Side Opening
Material: SA 516 Gr 70
Usage: Laminated glass
Design Code:ASME Standard
Scope of supply:① body, interior thermal insulation, ventilation, electrical heating, cooler, circulation fan
② hydraulic opening, safety interlock, thermometer, thermal resistance, pressure gauge, pressure sensor, drain valve, sealed intake valve.
Paint spraying: The outer surface of the equipment, according to user requirements; Machined surface, coated with anti-rust grease; The inner surface of the equipment, high temperature antitrust paint.
System of Laminated Glass Production
①Insulation method: internal insulation structure, lined with steel plate: 304 stainless steel shield.
②Insulation layer: ceramic aluminum silicate insulation layer: 100mm thick.
③Heating method: electric heating, heating by far infrared heating tube
④Cooling method: 304 stainless steel finned tube, all internal wet parts are made of stainless steel
⑤Pressure unit: automatic intake/exhaust valve, manual bypass exhaust valve
About STRENGTH Equipments
Taian STRENGTH Equipments Co., Ltd is the professional pressure vessel designer, manufacturer and exporter dedicated in supplying finest quality industrial autoclave, storage tank and dish head products and solutions to worldwide customer over 20 years. We have over 80 talented research and development experts, 2 million square meters manufacturing factory and more than 50 sets large-scale manufacturing machines.  Our annual industrial autoclave and storage tank output can reach over 300 sets, dished head output can reach over 3000 sets.
STRENGTH Equipments is not only manufacturing high quality industrial autoclaves, storage tanks and dished ends but also providing custom product design, fabrication and after-sale service.  ODM, OEM are also available. If you have any questions or inquiries,  please fill and submit the following form, we will reply as soon as possible.