Large Industrial Autoclave is a kind of large steam curing pressure vessel and the key equipment to fabricate autoclaved aerated bricks and aerated concrete. Our high performance horizontal cylindrical large industrial autoclave is made of high quality steel, it is widely used to steam fly ash brick, sand lime brick, slag brick, aerated concrete cut block, cement pile and other new lightweight wall materials. Our industrial autoclave for AAC blocks is designed as per ASME Code which high levels of safety, high performance, flexibility process control and easy to operate.
A few days ago, a Qingdao company knew about our products through the website. Qingdao customers are very interested in our large industrial autoclave. Through a few days of communication, the customer ordered an autoclave with a working pressure of 1.3mpa and an operating temperature of 195℃. This large industrial autoclave is equipped with an internal steam sprinkler system. It contains instrument valves with on-site display pressure gauges, thermometers, safety valves, hand, electric safety interlocks, condensate drains, drain valves, traps, control cabinets.
Specifications of large Industrial Autoclave
Diameter: 2000mm
Thickness: 16mm
Length: 31000mm
Design Pressure(MPa): 1.3MPa
Design Temperature(℃): 195℃
Material: Q345R
Forgings: 16MnII
Track Spacing: 600mm
Rail Height: 160mm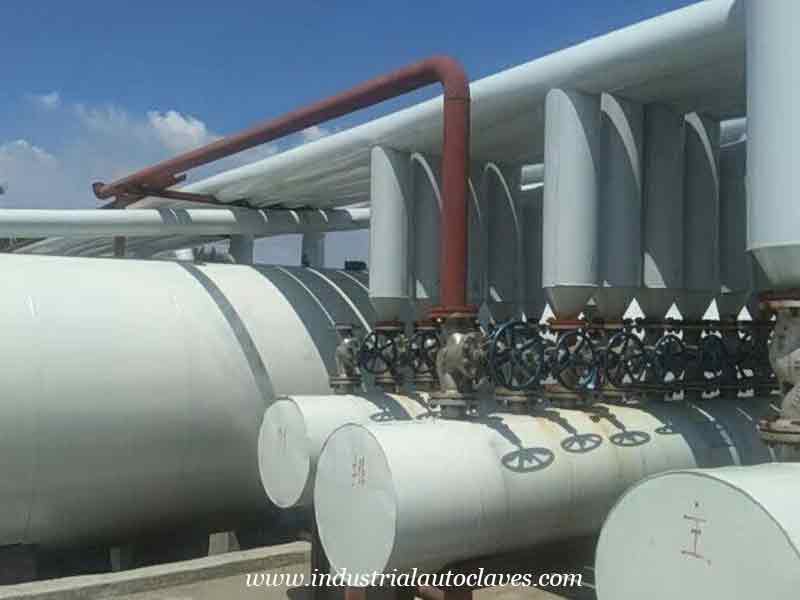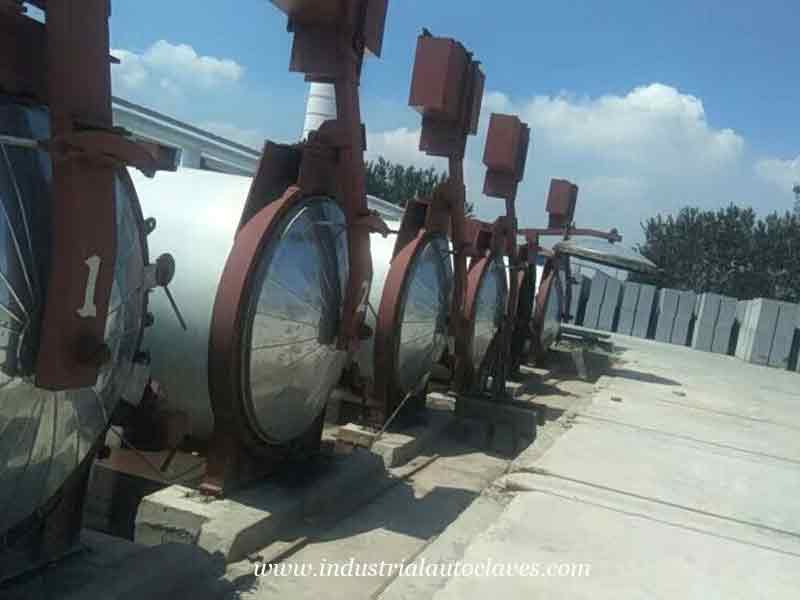 Features of Large Industrial Autoclave
All our industrial autoclaves are integrated as a seamless system by the intelligent controlling system with interactive screens and multilevel security.
Turn key solution for large, high productive AAC autoclaves.
Designed as per ASME Code.
Integrated system design with over 20 years of industrial experiences.
Professional modular manufacturing.
About STRENGTH Equipments
Taian STRENGTH Equipments Co., Ltd is the professional pressure vessel designer, manufacturer and exporter dedicated in supplying finest quality industrial autoclave, storage tank and dish head products and solutions to worldwide customer over 20 years. We have over 80 talented research and development experts, 2 million square meters manufacturing factory and more than 50 sets large-scale manufacturing machines.  Our annual industrial autoclave and storage tank output can reach over 300 sets, dished head output can reach over 3000 sets.
STRENGTH Equipments is not only manufacturing high quality industrial autoclaves, storage tanks and dished ends but also providing custom product design, fabrication and after-sale service.  ODM, OEM are also available. If you have any questions or inquiries,  please fill and submit the following form, we will reply as soon as possible.