Double wall fuel storage tanks (also called double wall oil tank, double wall diesel tank), the full name is steel reinforced glass fiber double tank,  is a double-layer structure oil tank which is made of a glass fiber reinforced plastic (namely FRP) anti-seepage jacket.
on January, 2019, a customer from Qatar sent us an inquiry of double wall fuel storage tanks. Our engineer gave a design plan and quotation accordingly, the customer was very satisfied and would send us the order soon. 
Specifications of Double Wall Fuel Storage Tanks  
Volume: 10000ltr
Diameter: 1800mm
Length: 4300mm
Thickness: 6mm
Medium: diesel
Material: Q235B
Design code: GB
Quantity: 5 sets
Structure of Double Wall Fuel Storage Tanks
The inner tank shell of the double wall oil tank is made of carbon steel, and the outer tank shell is made of glass fiber reinforced plastic; the outer tank should completely contain the inner tank, and the outer tank shell and the inner tank shell should form a continuous through.
The double wall fuel oil tank should be provided with not less than two steel lifting lugs. The lifting capacity of the lifting lug should not be less than twice the weight of the tank.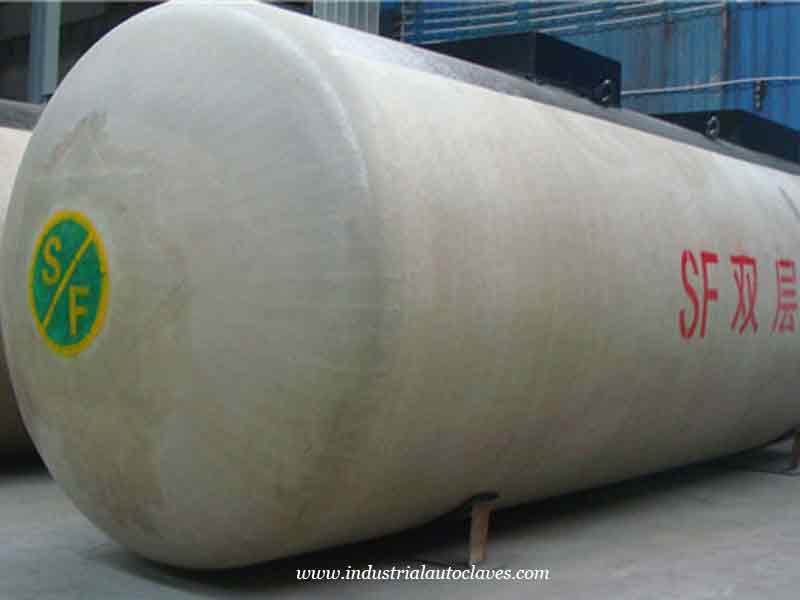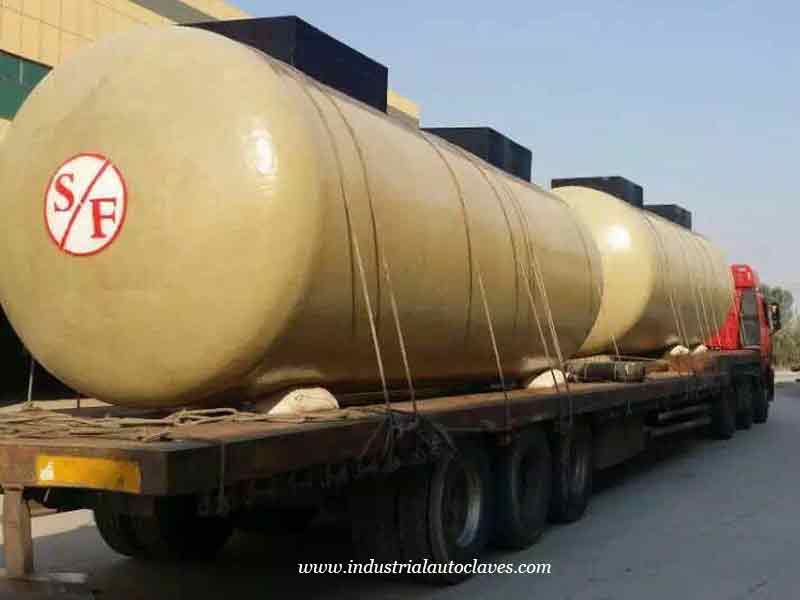 Features of Double Wall Fuel Storage Tanks
1.Safety
Good compression, shock resistance and strong corrosion resistance. The unique technology is used between the inner and outer layers to achieve a completely vacuum gap, and the existence of hidden dangers is eliminated from the root cause. The leak detector is monitored 24 hours a day to prevent potential safety hazards.
2. Environmental Protection
Double-layer structure with vacuum gap inside, outer layer of tempered glass fiber or steel plate to ensure that the leakage will not directly leak contaminated soil and water source.
The leak detector can monitor the whole process in 24 hours to prevent potential pollution hazards.
Leak detection system for easy detection and maintenance, protecting the ecological environment of soil and water.
The effective protection of the environment eliminates the high environmental and economic costs in the later period.
3. Economic Utility
The service life of double wall oil tanks is 5-10 times that of ordinary tanks, at least for 30 years.
Easy installation, greatly shortening the construction period and reducing the cost.
Compared with the common oil tank, it has a great improvement, ensuring the high efficiency of the equipment, and the product cost-effective.
About STRENGTH Equipments
Taian STRENGTH Equipments Co., Ltd is the professional pressure vessel designer, manufacturer and exporter dedicated in supplying finest quality industrial autoclave, storage tank and dish head products and solutions to worldwide customer over 20 years. We have over 80 talented research and development experts, 2 million square meters manufacturing factory and more than 50 sets large-scale manufacturing machines.  Our annual industrial autoclave and storage tank output can reach over 300 sets, dished head output can reach over 3000 sets.
STRENGTH Equipments is not only manufacturing high quality industrial autoclaves, storage tanks and dished ends but also providing custom product design, fabrication and after-sale service.  ODM, OEM are also available. If you have any questions or inquiries,  please fill and submit the following form, we will reply as soon as possible.