Stainless steel elliptical head (also called ellipsoidal head or elliptical dish end) is one of the main pressure elements that make up the pressure vessel, like storage tank, boiler, industrial autoclave, tower and so on. The stainless steel elliptical head radius varies between the major and minor axis usually with the ratio is 2:1.
We received an inquiry for stainless steel elliptical head from Singapore on Alibaba during the Chinese Spring Festival 2019 , it's a trial order. Elliptical dish end is used for water treatment system design and testing for development, the customer provided the detailed dimensions of ellipsoidal head, our dished head engineers designed drawing as per his requirements. Our customer are satisfied with our scheme, he placed order of stainless steel elliptical head on Feb. 21, 2019.
Specifications of Stainless Steel Elliptical Head   

 
Outer Diameter: 324mm
Thickness after Forming: 4mm
Straight Flange: 25mm
Material: SS304
Quantity: 4pcs
Design Standard: ASME Standard
Surface Treatment: Double side mirror polishing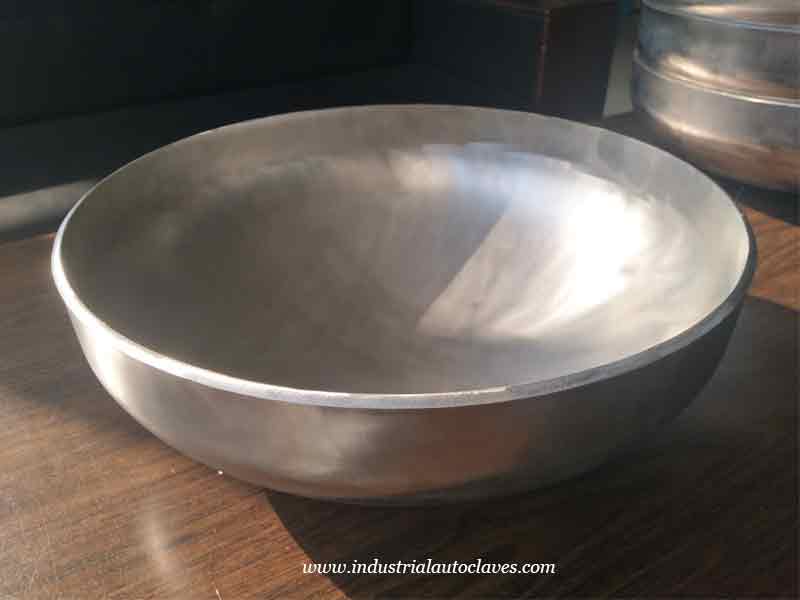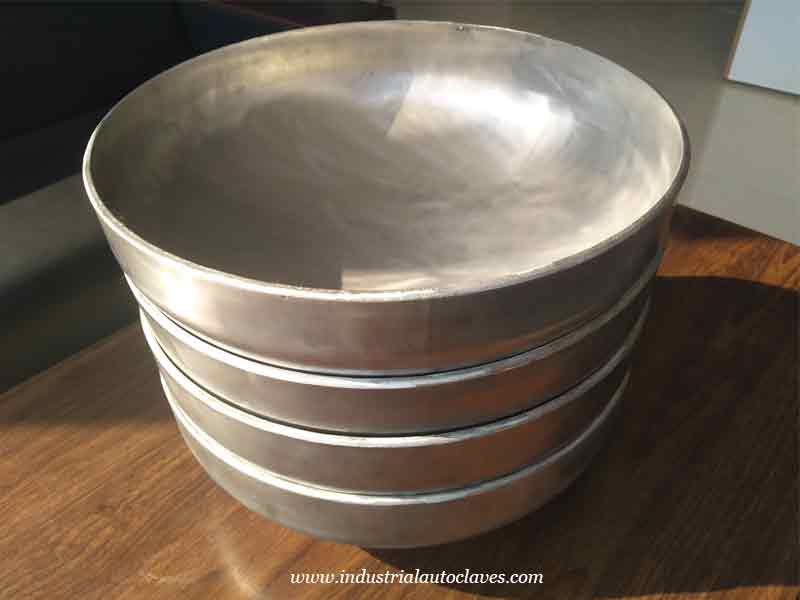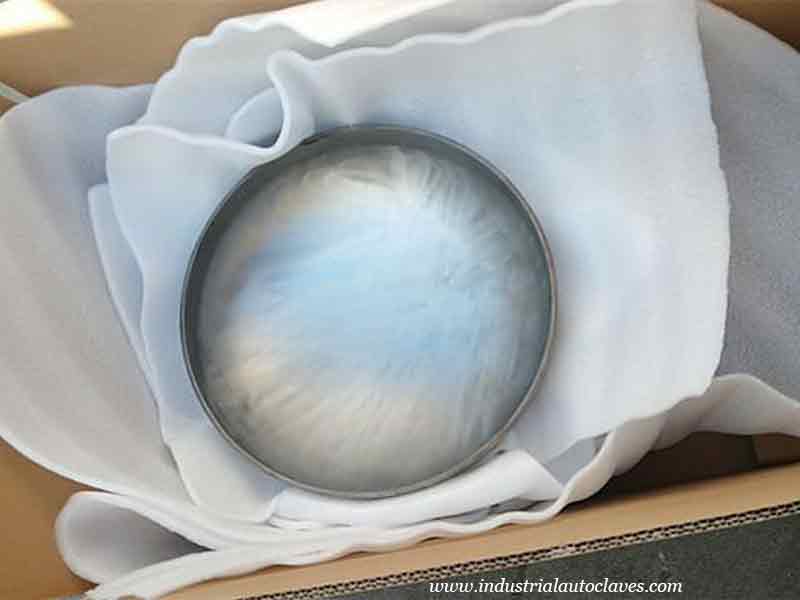 Preparations before stamping of stainless steel elliptical head
Test for several minutes before stamping, confirm that the equipment is in good condition for stamping.
Correct selection of die according to process regulations, avoid misuse, measure blank thickness, check whether the specifications of the die are appropriate (to prevent the lower die from cracking), and then use it after qualified inspection by inspectors.
After the upper and lower die of the ellipsoidal head is installed on the hydraulic press, check the position of the upper and lower die. The clearance between upper and lower dies should be even, and fasteners such as bolts and nuts should be tightened to ensure safety.
Lubricant should be applied on the die before stamping. Lubricants are made up of 40% graphite powder and 60% oil, or graphite powder and water.
When it is found that the working face of blank holder is brushed before or during stamping, it should be polished smoothly in time.
The clearance between blank and blank holder should be as small as possible to ensure no bulging.
When pressing flat head (tube sheet), after the upper die passes through the lower die ring, it can continue to the working platform of the press to ensure that the head plane is leveled once.
After demoulding, the head and tube sheet are not allowed to contact with the upper die again or press twice to prevent oversize size.
About STRENGTH Equipments
Taian STRENGTH Equipments Co., Ltd is the professional pressure vessel designer, manufacturer and exporter dedicated in supplying finest quality industrial autoclave, storage tank and dish head products and solutions to worldwide customer over 20 years. We have over 80 talented research and development experts, 2 million square meters manufacturing factory and more than 50 sets large-scale manufacturing machines.  Our annual industrial autoclave and storage tank output can reach over 300 sets, dished head output can reach over 3000 sets.
STRENGTH Equipments is not only manufacturing high quality industrial autoclaves, storage tanks and dished ends but also providing custom product design, fabrication and after-sale service.  ODM, OEM are also available. If you have any questions or inquiries,  please fill and submit the following form, we will reply as soon as possible.