Tank head (also called elliptical head or elliptical dish end) is usually made with carbon steel, stainless steel, Austin and non ferric metals that can be cold processed. The shape of the tank head is more economical, because the height of the tank head is just a fraction of the diameter. The radius of tank head varies between the major and minor axis usually with the ratio is 2:1. It is the economical solution for medium pressure tanks due to the reduced metal thickness requirement.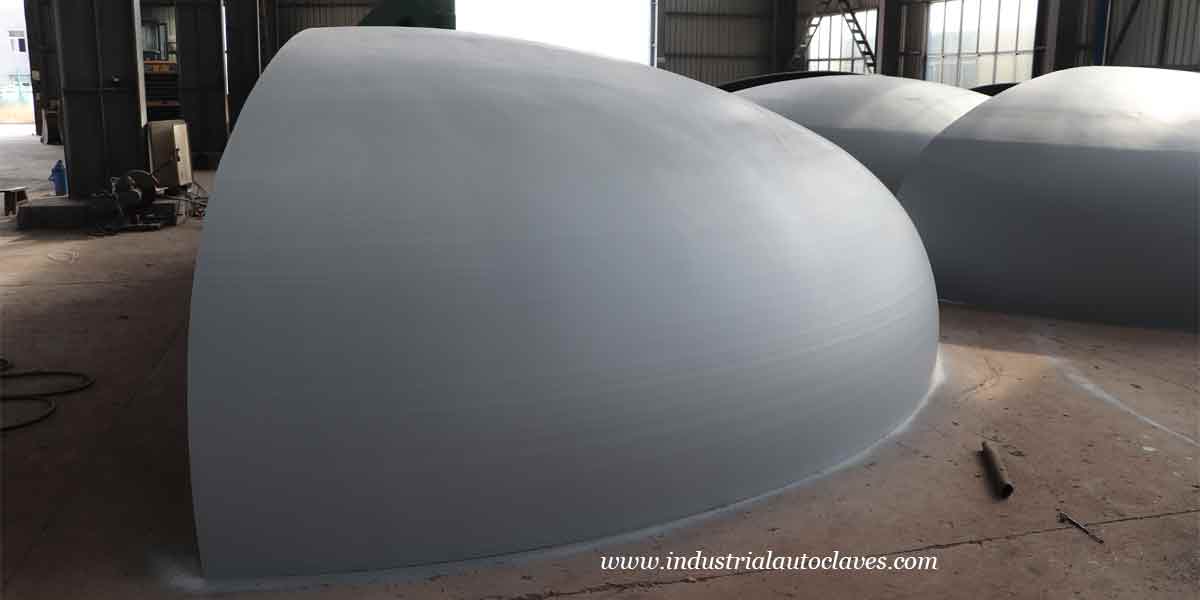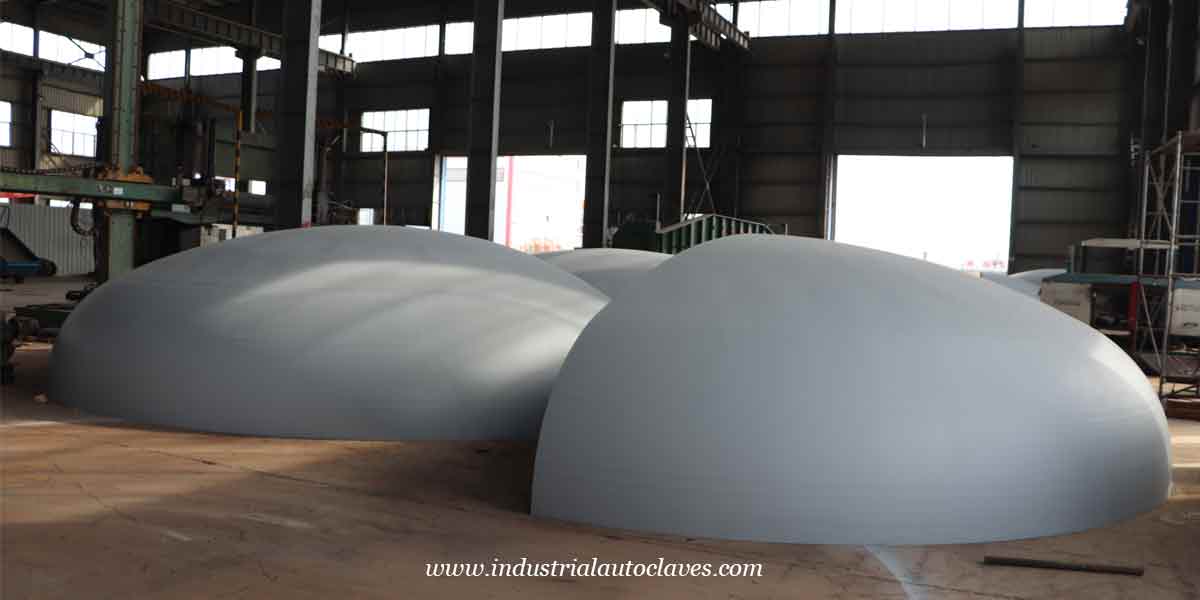 Our old customer from Xinjiang province ordered six large tank head in early March. Two tank heads with the diameter of 7.4 meters, four tank heads with the diameter of 6 meters. We manufactured the tank head with material of Q345R carbon steel plate.The Q345R carbon steel plate thickness is 30mm. Due to its larger diameter, at first we used a few pieces of Q345R carbon steel plates to weld into large steel plates. After welding, we did ray inspection for these large steel plates. After  the ray inspection passed. the followed by the material cutting and the forming process. Forming process was divided into hot pressing  and cold pressing. Due to the large diameter, it was impossible to do hot pressing. We took cold pressing process.
Cold pressing was mainly performed with a spinning machine. After spinning, it was tested. After passing the test, the customer asked us to spray paint.The customer requested that the surface and interior of  tank heads should  be painted with gray co lour. It looks very nice. Due to the larger diameter, we cuted the 6 tank heads into 12 pieces for easy transport. Delivery date is 30 days. We finished the order on time.These tank heads can be delivered next week.
About STRENGTH Equipments
Taian STRENGTH Equipments Co., Ltd is the professional pressure vessel designer, manufacturer and exporter dedicated in supplying finest quality industrial autoclave, storage tank and dish head products and solutions to worldwide customer over 20 years. We have over 80 talented research and development experts, 2 million square meters manufacturing factory and more than 50 sets large-scale manufacturing machines.  Our annual industrial autoclave and storage tank output can reach over 300 sets, dished head output can reach over 3000 sets.
STRENGTH Equipments is not only manufacturing high quality industrial autoclaves, storage tanks and dished ends but also providing custom product design, fabrication and after-sale service.  ODM, OEM are also available. If you have any questions or inquiries,  please fill and submit the following form, we will reply as soon as possible.