Wood Cooking Autoclave (also called wood autoclave and wood impregnation tank) is the kind of pressure vessel to make wood drying faster and wood performance aren't damaged.
Our Thailand customer sent an inquiry of wood autoclave on Feb. 27th,  he worked in construction company. After many communication, our engineer designed technical proposal, they were pleased with it.
Specification of Wood Cooking Autoclave
Diameter: 1500mm
Length: 6000mm
Thickness: 14mm
Design Pressure: 1.6mpa
Design Temperature: 200℃
Door Operating Way: manual side opening
Medium: air
Material: Q345R(a kind of carbon steel)
Application: wood drying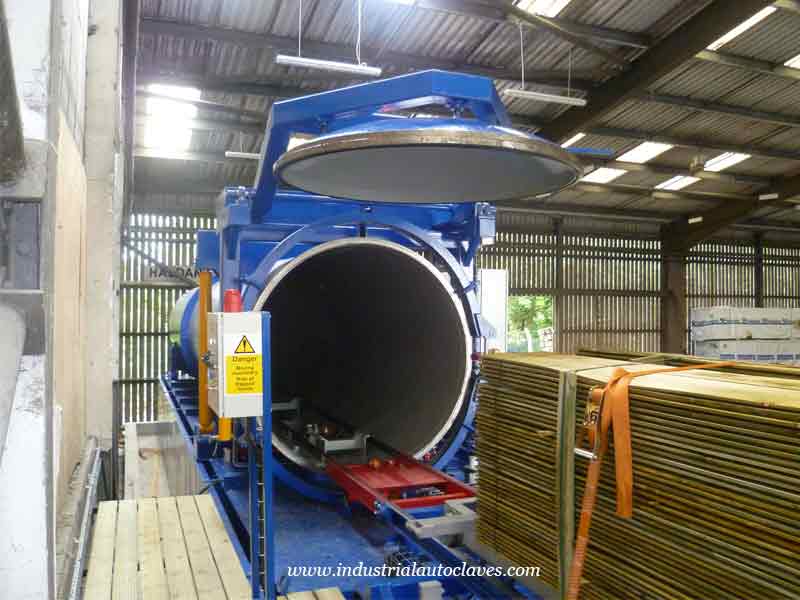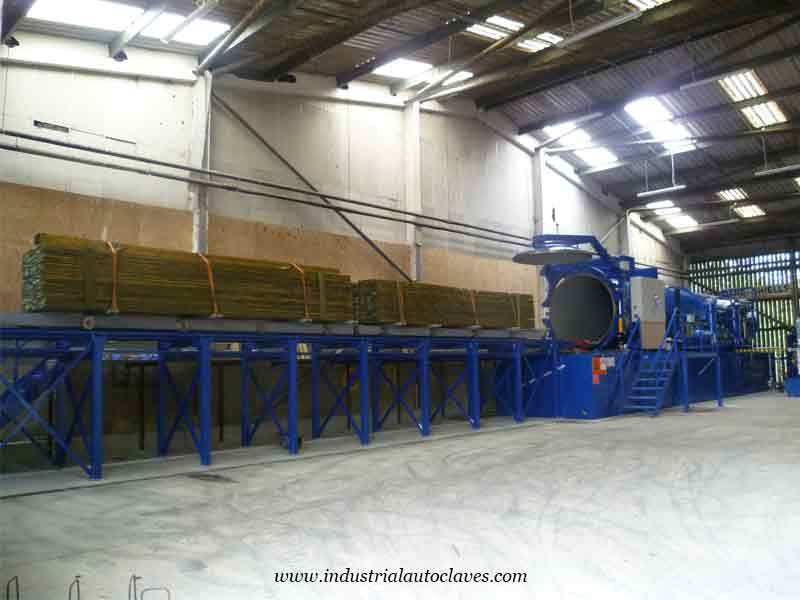 More Information of Wood Cooking Autoclave
High Frequency Heating
High-frequency heating is a scientific and environmentally friendly and efficient drying method. It is especially suitable for wood drying with large cross-sections of hardwoods. Because the high-frequency heating heats the wood uniformly, the core of the wood is far from the surface and the water is not easily discharged. With a pressure gradient, the core pressure is high, and the pressure in the core forces the moisture along the fiber to the surface or the end of the wood, so that the temperature of the tip and the wood surface is much lower than the core, and  high-frequency drying is combined with vacuum conditions, the lower boiling point of the water is mainly used in the vacuum state, so that the wood can be kept dry at a relatively low temperature, and is particularly suitable for the drying of wood, such as hardwood or expensive wood, where cracking occurs at a slightly higher temperature.
About STRENGTH Equipments
Taian STRENGTH Equipments Co., Ltd is the professional pressure vessel designer, manufacturer and exporter dedicated in supplying finest quality industrial autoclave, storage tank and dish head products and solutions to worldwide customer over 20 years. We have over 80 talented research and development experts, 2 million square meters manufacturing factory and more than 50 sets large-scale manufacturing machines.  Our annual industrial autoclave and storage tank output can reach over 300 sets, dished head output can reach over 3000 sets.
STRENGTH Equipments is not only manufacturing high quality industrial autoclaves, storage tanks and dished ends but also providing custom product design, fabrication and after-sale service.  ODM, OEM are also available. If you have any questions or inquiries,  please fill and submit the following form, we will reply as soon as possible.