Torispherical dish, also called torispherical head and torispherical dish end, is widely applied for storage tanks to storage liquids and gases. This kind of torispherical dish is usually composed of a spherical surface, a straight edge of a cylinder with a certain height and a transition part connecting the above two parts with a radius of curvature smaller than the radius of the spherical surface.
Our India customer is the heat exchanger and storage tank manufacturer, he needed torispherical head to produce pressure vessels. Due to large size, it will be welded. Only one weld joint of torispherical dish is permitted as customer request. After multiple communications, our dished head engineer suggested two welding joints and designed drawing of torispherical dish.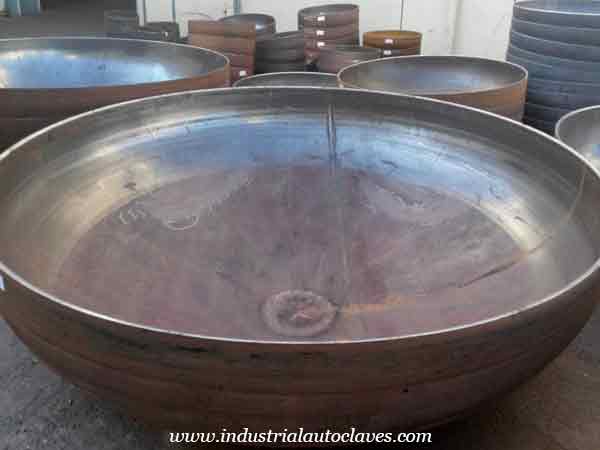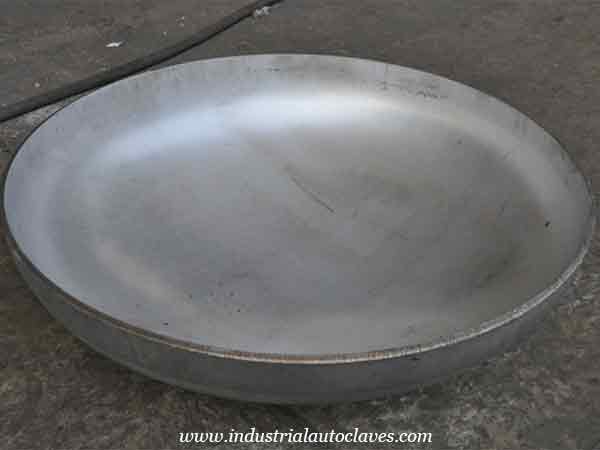 Specifications of Torispherical Dish
Outer Diameter: 4300mm
Thickness: 12mm (Minimum Thickness: 10mm)
Material: SA 240 TP 316L (stainless steel)
Quantity: 16pcs
Manufacturing Standard: ASME(need U Stamp)
Testing: RT
The torispherical dish diameter is over 2000mm which will be welded and mold pressing. Every finished dish head should be passed shape inspection and non destructively tested to ensure high quality manufacturing process.
Non-destructive testing scope includes welding surface defect inspection, welding surface cracks inspection , incomplete penetration and welding leakage welding quality assurance.
RT(Radiographic Inspection) is the most basic and most widely used non-destructive inspection method. It uses X-rays or gamma rays to penetrate the test piece and uses the film as a recording device.
About STRENGTH Equipments
Taian STRENGTH Equipments Co., Ltd is the professional pressure vessel designer, manufacturer and exporter dedicated in supplying finest quality industrial autoclave, storage tank and dish head products and solutions to worldwide customer over 20 years. We have over 80 talented research and development experts, 2 million square meters manufacturing factory and more than 50 sets large-scale manufacturing machines.  Our annual industrial autoclave and storage tank output can reach over 300 sets, dished head output can reach over 3000 sets.
STRENGTH Equipments is not only manufacturing high quality industrial autoclaves, storage tanks and dished ends but also providing custom product design, fabrication and after-sale service.  ODM, OEM are also available. If you have any questions or inquiries,  please fill and submit the following form, we will reply as soon as possible.